Happy Canada day!
It's my country's 150th birthday today and it feels like an honour; though I'm chilling at home instead of going out somewhere to watch fireworks or partying, it's enough for me.
At the same time, I have great news to share!
Since the weather was a bit crappy this afternoon, I took the time to play some more Andromeda and have completed the final mission of the main story line. Over all, I'm proud of the accomplishment and the fact that I gave this game a chance and kept at it no matter how different it was from the original trilogy. The bonus? I ended up liking this game.
So, sometime this month you can expect my ramble post on the game. It'll be a challenge given how vast the game is, but then again Mass Effect has ALWAYS been so vast so I have to choose wisely what I write about when it comes to these posts!
You know the drill; plot summary, characters, favorite moments (I'll try to squeeze in side quests since this game has a ton of them as well as gameplay), and then of course the new bad guy. It's going to be fun! I might even start writing it next week!
Since the game offers continuation of playing after completing the main story, I have no clue if now feels like the time to see what else there is to do, or stop there and play something else for a bit. (I assure you, this is definitely something I'll want to play through again regardless of the haters) I did achieve 100% viability on all habitable planets, so I think I've received something that you can only get if you accomplish that. But, for now I think I should get this article started.
Tonight, I may not be going to the fireworks show, but perhaps I'll see if I can watch it on TV with some popcorn, if not then a movie will suffice.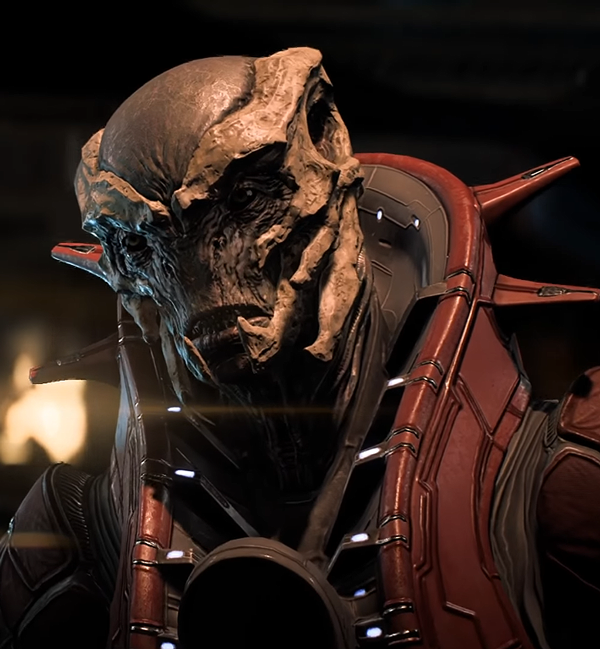 Even Primus seems to approve that I actually liked Andromeda, and apparently Primus is female which caught me by surprise!
Until then, pyjaks.
👽Emily