I consider myself an independent woman. If I want something in life, I go and I get it myself. I do like it when I receive gifts of things that I want, but if I want something, I will certainly buy it myself instead of waiting for someone to gift it to me.
There are many things in life that are often considered something that you would gift to someone you love. I'm not saying no one ever gives me things, I do receive wonderful gifts from my family and I always give them something in return. But, if there's any time other than Christmas when I see something I want, I decide I don't need anyone's help to get it.
Jewelry is a common example of this. I love my jewelry, even if most of it is costume. Yes, I have some precious metal and would like some more, but only if I can afford it, I don't wait around to have it gifted to me. I'm always treating myself to something such as an event or thing every month. 
In 2015, I was buying a lot of charms for my Pandora bracelet: I ended up getting two clips, a chain to secure the charms, a few glass charms, and notable others. It was a lot of money gone, but the charms I did my best to choose wisely to ensure I stuck to my value of quality over quantity.
I have a few rings that I found inside candles and bath bombs, but there's only one type of ring I've wanted for the longest time, and it's my birthstone:
Emerald is my birthstone, and it is a beautiful deep green gem. When I was little, I wasn't fond of green that much; my bedroom wall used to be green, until we painted it pink. I think back and try to figure out, what was it that made me come to love emeralds other than the fact that they are my birthstone? I've longed to find out for years, but could never find the answer. But after some searching and reflecting I discovered some possible reasons why I love emeralds:
1. Their green colour is a sign of something growing, like flowers in the garden. It's the colour of spring, and spring has always been my favourite season. To see the green in the world grow into something beautiful is what I have always loved to watch blossom.
2. Emeralds were greatly sought by Egyptian queen Cleopatra. In fact, there was an emerald mine found in upper Egypt, one of the first mines to contain the gem. I've always loved ancient Egypt, and even though it's been years since I've studied anything of that civilization, seeing now that my birthstone relates to it: it brings back the memories of when I enjoyed the subject in school.
3. Some say that emeralds have the power to soothe the mind. Their healing properties include eliminating negativity to allow one to enjoy life to the fullest by bringing in positive actions. It can also enhance any form of unconditional love, and calmness in any situation allowing us to overcome it. As someone who has struggled with anxiety all their life, it's like the emerald has the healing power that was meant for me: to help me think positive life, have faith, and stay calm. In short, it is a symbol of hope, and I must learn to have hope. 
4. It is also a gemstone that matches one of my favourite legendary Pokemon: Rayquaza.
So, that brings me to why am I writing about this? Well, for years, I've searched to have my birthstone on any type of jewelry, but it was always out of reach. I wandered into Mariani once and saw this beautiful emerald ring for a whopping $3,000! All hope seemed lost, so it was like I briefly gave up for a few years.
But earlier this month, after a heated debate with my dad on some things I did not know in life, I was reminded that my dream ring was still out there somewhere. He told me that if I really wanted to ensure a ring I got was a real gem and sterling silver, I would have to go to a trusted jeweler. I'm always nervous about approaching those kinds of people because I find them to be snobby until you buy something, or they assume you're there to look at engagement rings, especially if you came into their stores with a man; but they might be your sibling, cousin, or best friend instead of your boyfriend/fiance!
When I remembered this dream still existed and how badly I wanted it still, I found an excuse to go to the mall this week. After stopping at Sephora to make a return, I wandered into Peoples on my way out assuming they wouldn't have what I wanted. But then I saw some emerald rings and was lured in. The jeweler was a nice lady who showed me a beautiful emerald ring that was surprisingly affordable. I yielded.
So, it's official, I will be getting my birthstone. It's easier to get the real deal these days if you go to a reputable place. That's because, we now have the ability to grow gemstones in labs identical to the natural ones we find in a mine, so they are technically still "real", and they're cheaper. A lab-grown emerald will have to do. Maybe someday I'll own a natural one, but for now, I'm happy. I don't need to wait until I get lucky where someone gives me a gift of this, if I want it badly enough, I'll obtain it myself.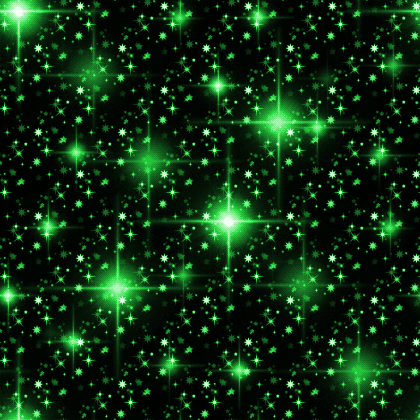 Marilyn Monroe may have sang a song that has led to everyone believing that diamonds are a girl's best friend (plus that's the song's name). Diamonds are the most popular gemstone and I can understand why: for their immense shine, symbol of loyalty, and it is one of the hardest minerals ever. I think they're beautiful, but personally I'm more fond of gems with colour. I can't wait until the jeweler calls me to let me know that my ring is ready.
👽Emily