The month of June is Pride Month as you all know. There are pride flags, parades, and even painted crosswalks. But even when it's not June, the coverage is still constant.
I do support the rights of that community 100%, but you know what I would really like to see? The same celebrations and activism towards my own community: people with disabilities both physical and intellectual/hidden like ASD.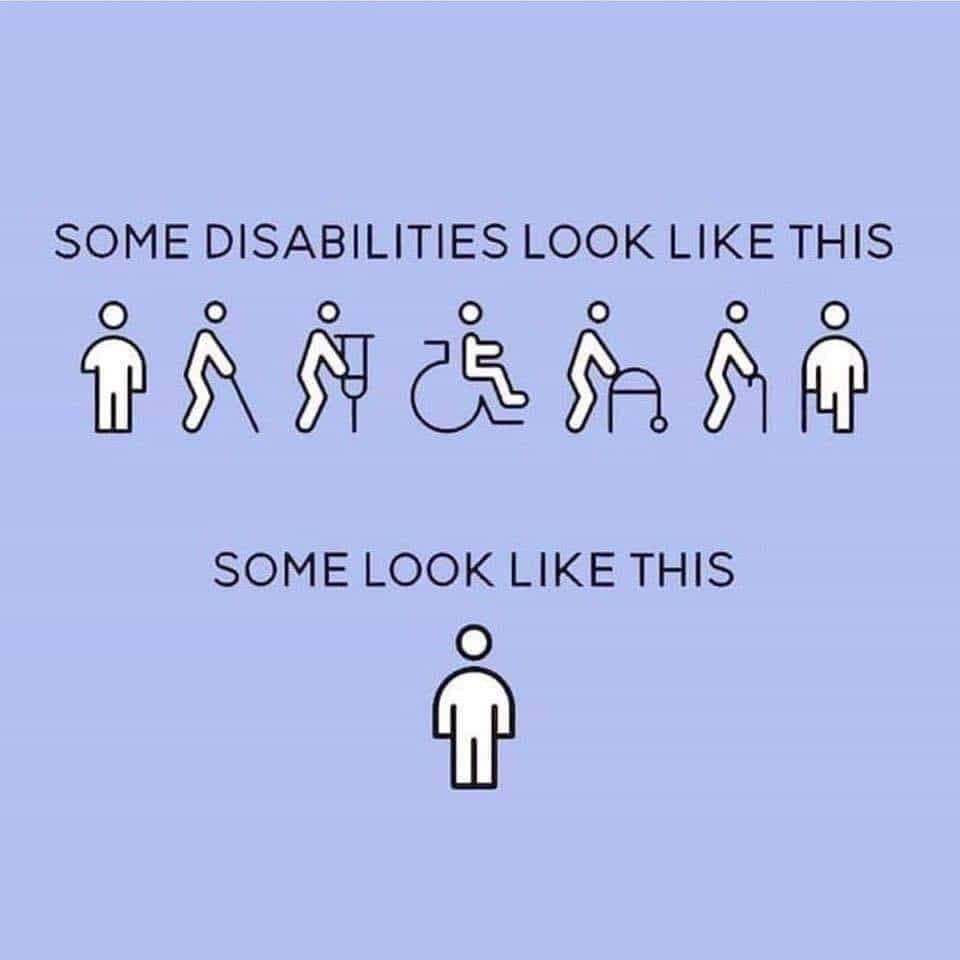 Sure, we have some charities here and there but it's never loud enough to garner a lot of media attention. I often ask myself why is that? People with mental challenges have been oppressed since the beginning of time too.
Back when no one knew what to do with people who had a psychological diagnosis, they were sometimes thrown into prison. Today, many of those people still struggle to find treatment and sometimes end up homeless. I personally believe the reason for this is because there is a lot of research and support for children with these disorders, but very few for adults. ASD, ADHD, learning disabilities are lifelong conditions, they don't just magically disappear when you become an adult.
People still fear ASD for some stupid reason which I fail to understand because it's not always severe, it's just a person whose brain operates differently than others. When I heard on the news of a man with ASD was beaten up at the city center of a town not too far from me, I was appalled.
As you can see, we've been just as oppressed as those of the LGBTQ community, but the former gets much more media attention, celebrations, and acknowledgement from celebrities. The first time I saw this gain a lot of attention was in high school before I even started using social media. I was waiting outside my classroom where I had biology and there was a display board next to it that said "Spread love, not homophobia" and the board was covered with hearts writing love and acceptance to those part of the LGBTQ community.
As touching as it seemed, as a person who was also different and got bullied and harassed for it, I felt inside, why isn't this happening for people like me? I was constantly bullied verbally in school until college for being socially awkward, having different interests than those typical for my age and gender, and having other behaviour problems that I was struggling to overcome at that time. Very little was done to stop it. I would report it to my teachers and some of them did take it seriously, but most of the time I was forced to ignore the behaviour in order for it to cease.
I sometimes thought that it also was because the most important thing society cares about is love in all its forms. I'm not saying that that's bad but it seems that we are pushing more for acceptance of who you want to love and have as your soulmate, no matter the sex. Proof that the only thing that makes you "established and complete" in the eyes of society is if you have a significant other. As a person who is happy being single and has chosen to prioritize their career and self-care, I feel offended. Add the fact that I have ASD, I see the world differently than others.
Of course, this has slowly been improving for my community, but it's evident that it's a slow process and more work needs to be done. I told my dad how I felt about this and he said he believed that the reason why we don't get parades, flags, etc. is that my community is not loud enough, some of us cannot even speak for ourselves. Some people with intellectual challenges are nonverbal and need to have someone speak for them instead. In a way, he's right because how often do I see people like me advocating for themselves? It's always been the neurotypical people who studied ASD or have a child with it who have done all of the talking.
I saw a TED talk once with a girl on the spectrum like me and I could totally relate to her, hell she even talked like me and did similar gestures that I would do too.
I am currently reading a novel about how to improve communication skills with ASD and it's actually written by someone who has ASD, not someone who has studied it. We need more books like that.
I'm not saying we need to halt all the parades and celebrations that the LGBTQ community has, but I think my community deserves just as much attention and celebration as they do. Maybe we need to have our own flag as well. One person on the Internet suggests the infinity symbol in a rainbow of colours just like the pride flag. It will be difficult to implement but maybe there are other suggestions people have so that it stands out.
Also, it cannot have just the wheelchair logo because disabilities are not just physical. It also should no longer be a puzzle piece because that continues to promote that people like me are incomplete. I do not want to be represented by the piece of a puzzle as if I am missing something or need to be cured.
I encourage anyone with an intellectual challenge to advocate for themselves. If you have a speech impairment, maybe find another way to do it like writing it. It's time for us to take control and not always just have someone do it for us. There's no better representation for say, ASD than the people who actually live with it like me.
That's your personal rant for the day.
👽Emily