Before I had to work last weekend, I managed to watch a little bit of the Summer Game Fest in 2022 and I had high hopes that I would hear something about Silksong. Sure enough, that game did make an appearance on Xbox and Bethesda's showcase with new gameplay footage revealed yesterday. A friend who was watching was able to inform me when I was on break.
But aside from that, the Day of the Devs event was quite nice to watch where you hear directly from the devs themselves about their upcoming releases. There were a few new indie games that interested me enough to wishlist them.
A Little to the Left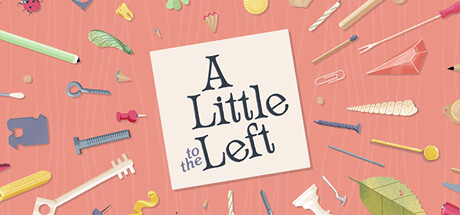 When I saw this game, I was instantly reminded of Unpacking and I love how the game is being made by a Canadian dev duo: Annie and Lukas. (so happy to see more women involved in making video games!) During the show, they said the game involves organizing and cleaning up everyday household items and even their cat is featured in the game who tries to mess up your progress!
I love these little puzzles, they're not too difficult to solve, and the visuals and music help me relax too and think carefully! I tried the demo this morning and it was really heartwarming, I look forward to playing the full version.
Bear and Breakfast
Developed in Romania, two of the devs were present in the showcase for this game. It's a team composed of six people. This game is about building and managing a bed & breakfast resort, but here's the catch, you're playing as a bear! What an interesting take, most of these games I've seen and played so far, you're always human. But Hank is just a friendly bear who wants to start his own business.
I've never been extremely good at management games but I'd like to give this one a go anyway because of my love for nature. There's some story to it as well so I look forward to playing.
Naiad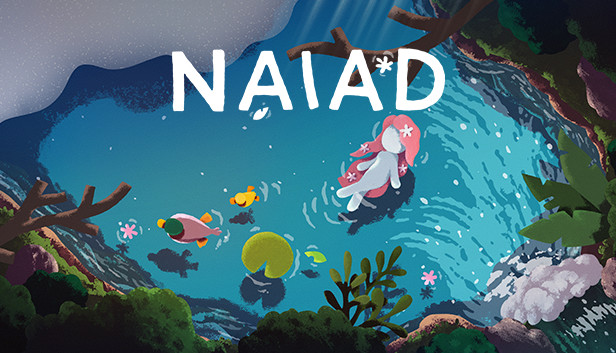 This game looks so pretty I just had to wishlist it! In it, we're just floating around as a cute little water nymph named Naiad and will there be a story to it? I don't know, but I am in love with the visuals. I also played the demo for this one too and it just seems like such a relaxing game to go to when I need a break from the more challenging things I play.
It's made by a solo dev and the game starts in rivers and ponds, but then you start to go to bigger bodies of water, eventually the ocean itself. I wish I could just float around with not a care in the world too.
Birth
This game looked creepy at first but it eventually won me over when I saw what the meaning behind it was and I just have a weakness for these point-and-click games with hidden messages and puzzles. It's about quelling loneliness as you find bones and other things in a city that seems empty.
It's also made by a solo dev by the name of Madison Karrh, now we have women making video games entirely on their own? Even better! You hear that gentlemen, we can do anything you can do! So yeah, this game may seem dark at first but I'm sure I'm going to love it nonetheless.
And those are the four games that interested me during the Day of the Devs event on the Summer Game Fest. Other than that I heard Coral Island finally got a release date and there's been no news regarding a certain trilogy that has a special place in my heart, but I'll leave the latter for another post. All that's left now is Capcom's show, there is something I am expecting from them but with the lack of news elsewhere, I won't hold my breath.
I can see my friends who enjoy Five Nights At Freddy's and Creepypasta stuff becoming hooked onto Choo-Choo Charles which was another game that was shown at this particular event!
Anyway, that's it for now, have a pleasant day.
👽Emily