Today I'm going to do something a little different.
I normally don't review puzzle games, hell there's still some simulation games I still haven't written proper reviews for because there is so much content!
I've played two more games by Devcats and here I shall be sharing my thoughts on them!
Sudocats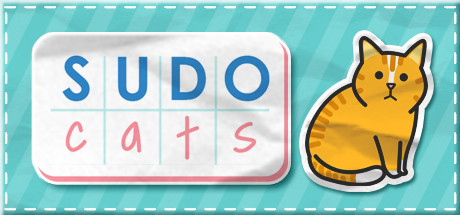 That's right, it's Sudoku with cats! But each cat in the puzzle is a real cat involved in the team of devs that make these games! Each of them have three puzzles underneath them and you'll earn an achievement for completing them all.
There's 4×4, 6×6, and 9×9 puzzles and also extra puzzles as well to test your skills. This is a great game to try if you are new to playing Sudoku: there must be one cat in each box, row and column. Think of it as you want to have them all together without duplicates.
It can be tricky to determine which ones are missing and where they go if you still have two or three spaces left in a box for instance. Sudoku is a type of puzzle that requires some patience and contemplation but I enjoyed it.
Zodiacats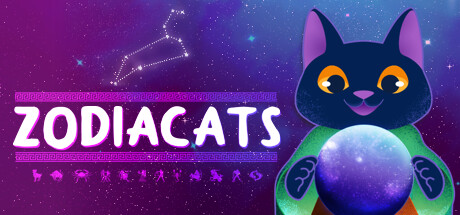 I found this puzzle game to be quite relaxing with its cosmic theme and music. Cats can have zodiac signs too and the game is basically where you swap the tiles to form the image. You can also switch between light and dark mode to find whichever suits your eyes. There is a puzzle for each zodiac sign and when you solve it, you'll get some interesting facts about cats under that sign.
I wish I knew what signs my cats had before they died last year.
There are also two extra puzzles featuring a cat named Catherine of her story how she was rescued and she serves as like a host to the game. I knew she looked familiar because I found an Easter Egg of her in A Building Full of Cats.
So yeah not much ground to cover with games like these but if you're a cat lover like me, then I highly recommend checking out the games Devcats has released. They're simple, fun, and cute and they also raise awareness for rescuing cats and their games even offer basic tips on how to care for a cat whether you're a first time owner or you're getting another cat and need a refresher.
👽Emily