What a haul! I rarely buy things for the winter sale but this time I decided to. This will probably keep me busy into 2023.
I still have other games waiting to be played and with a Steam Deck, I've been able to tackle my backlog faster. Sometimes I have a hard time deciding which device I want to play a certain game on or I will bounce back and forth, either way, I make the most of having a desktop and deck in my hands!
Here's my haul for the 2022 Steam Winter Sale!
Among the Sleep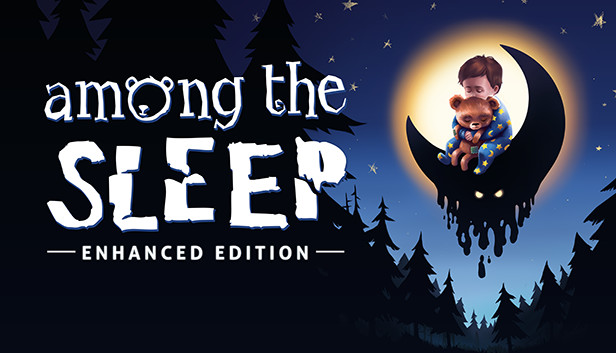 This horror game was recommended to me and in it you play as a young toddler trapped in a nightmare trying to find his mother. Anyone who knows me well knows that I love horror games with gothic or nightmare themes I'm sure I'm going to enjoy this one.
Apparently, this is a remaster of the original game and the visuals look really good. I could have also tried the demo before purchasing it, but the deal on the sale was impossible to ignore so yeah. Just watching some of the footage makes me start to recall a small amount of my time at that age, did I ever have nightmares like that? I don't know what kind of monsters await me, but there's only one way to find out.
Lemon Cake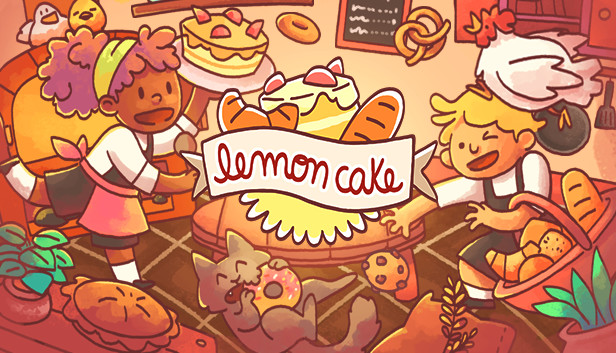 This game looks really cute and is about managing a bakery where you make everything fresh from growing the wheat and then baking the bread, and making desserts too. It is actually made by the same developer of Bunny Park which is a very simple simulation game that I enjoy so I don't think this one will be too complex either. I love to bake, even if I don't do it as often as I used to so this one will be fun for sure.
Also, the beauty of the games made by this dev is that not only are they easy to get into, but if you take a break from them for several months, you don't have to worry about things piling up when you return. It'll just start again right where you left off.
I also just learned that Cozy Bee is actually a Canadian company so that makes me even happier that I got into their games!
Death Stranding
I was drawn to this game for its strong visuals and it appears to be set in a post-apocalyptic world, if I'm not mistaken. In it we play as a man named Sam Bridges who desires to rebuild humanity after the event that has resulted in catastrophe. Very little is in the description regarding story and gameplay, so all I know is that it has something to do with a door opened between the living and the dead, so zombies maybe?
There's only one way to find out, and any game with a mystery to it and powerful visuals is enough to make me want to try it out.
Thymesia
I saw this ARPG and was immediately drawn to it for its theme of a dying kingdom where one anonymous being, known only as Corvus might hold the key to saving it.
The action does remind me of when I tried Asterigos I am also wondering what else will be in the story since it states that in order to find a cure for whatever plague has spread throughout Hermes, Corvus must find memories that lie deep within the kingdom and battle several monsters that have risen from the infection. It's going to be full of action, and lots of terrifying creatures, I can't wait to unravel the story and hack and slash once again!
Kena: Bridge of Spirits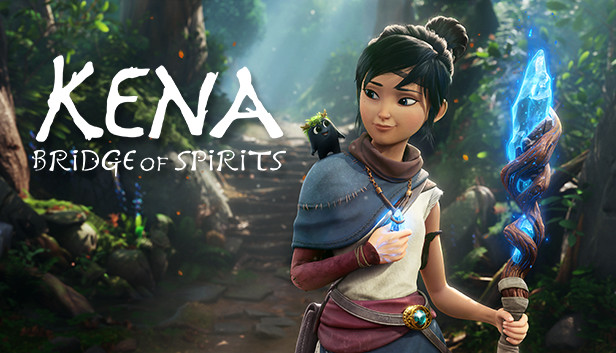 Another recommendation given to me, this game looks like it has a lot of potential with its story and I already am in love with the cute spirit companions that accompany Kena on her journey. In the story, it sounds like she wants to access the Mountain Shrine but for reasons unknown to me at this moment.
It appears to be a world where humans and spiritual creatures live together but not all of them are peaceful. A corruption is spreading and Kena wants to save the village from it. It overall looks like a charming game but is certainly not going to be absent of challenge in combat so I can't wait to try it.
Red Dead Redemption 2
I always wanted to check out a game with a Wild Western theme, so why not this one? I wish I could have started with the first game but I have no idea if Rockstar plans to port it. Rumours were circulating that they were going to remaster it first but then it was scrapped so the sequel will have to suffice. I have fond memories of watching my brother playing the first game where he would hunt and ride for hours, this one I don't know much about other than it's the same thing: open-world with horses, outlaws, and plenty of other things to enjoy.
I've also noticed quite a few people have a thing for the protagonist, Arthur Morgan so we shall see what I think about him when I do play the game. It has been on sale several times on Steam since I added it to my wishlist but it wasn't until this particular sale, was the deal good enough for me to pick it up.
Opus Magnum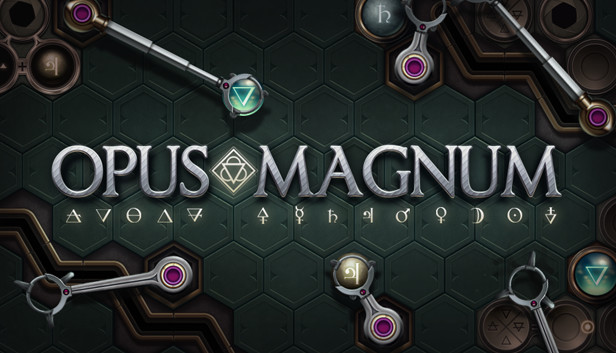 This game was on my wishlist forever and I thought it was now time to add it to the library. When I first saw it, I wasn't sure what it was, but it's obviously some kind of puzzle game. I then learned that you basically using a transmutation machine to craft potions, poisons and many other things.
It looks really strange and yet, unique so that's what drew me to it. Long overdue to play, so hopefully I get the hang of it.
And an honourable mention to:
Disney Dreamlight Valley
This game was not actually part of my haul for the sale, but I bought the ultimate edition before the sale started. I don't usually play games in early access. I like to give the devs time to work on it and perfect it, and then I give it a go. But for too long I had trouble resisting this game because, you guessed it, due to it being full of Disney characters!
Once I started the game, I was hooked, and I cannot get enough of it. There don't seem to be many characters in the game yet, but the devs seem to be actively working on more features. For an early access game, it has been running quite well for me and I haven't had too many issues. It only crashed for me once and I ran into a glitch the other day, but everything else has been nice and smooth. I can't wait for them to add more characters and quests. I still have tons to do in the meantime since I'm still behind compared to some other players but it's game that's meant to be enjoyed at your own pace.
So I'm still writing about 2022 eh? Well that should be the last one! Like I said, given the large number of hauls that I acquired last year, I probably won't buy too many games this year and because I want to seriously start saving for my first car. Technically, I've been saving all along, but I am going to take it a step further.
Anyway, what did you get for the winter sale of 2022?
👽Emily